Very Good Recipes of Coconut from 365 Days of Baking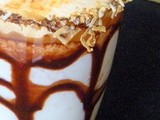 Smoothie Saturday - Toasted Coconut Almond Shake
By 365 Days of Baking
04/08/12 00:41
I was really stumped as to what to name this drink. It's not a smoothie because I used some frozen yogurt in it, but it was still pretty healthy. I guess, anyway. At least, I'm saying it was healthy. It sure tasted darn good anyway and looked very appetizing....
Add to my recipe book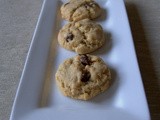 Day 307 - Brown Butter Coconut Krispie Chocolate Chip Cookies
By 365 Days of Baking
01/10/12 06:10
I know, the title is a REAL mouthful. I wanted to make some cookies today and really had the craving for some chocolate chip, but I've already made those, so they had to have something different about them. I did some searching and thinking and thought,...
Add to my recipe book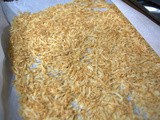 Day 256 - a Taste of the Islands-Toasted Coconut Chicken Bites with Pineapple Salsa
By 365 Days of Baking
11/07/11 06:51
I decided to go tropical today. Maybe it's because it's been chilly here and I'm already missing the warmer weather. I have to admit though that it is a nice change to wear jeans and long sleeve shirts. But, I am definitely NOT missing those 100+º temperatures....
Add to my recipe book