Very Good Recipes of Baking from A Clove of Garlic, A Pinch of Salt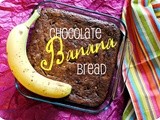 Baking in Brazil -- Sour Cream Substitutes
By A Clove of Garlic, A Pinch of Salt
04/13/12 23:38
Yesterday I posted the recipe for this: but then I had friends in Brazil say, "How can I make that if I don't have this...?" Well, I did a little digging around and I have some good info for you. If you are needing sour cream for a recipe and do not have...
Add to my recipe book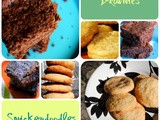 October Unprocessed: Baking Up Some Love
By A Clove of Garlic, A Pinch of Salt
10/27/11 02:09
I have overcome my fear of baking. "Fear of baking? What?!" Yeah, yeah. I hear you. But here is the thing: every time I bake, it never comes out right. I comes out OK, but it might be too dry, too fat, too skinny, too whatever. And that has been alright,...
Add to my recipe book