Very Good Recipes of Lot from A Clove of Garlic, A Pinch of Salt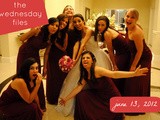 Lots of good, all around. (The Wednesday Files)
By A Clove of Garlic, A Pinch of Salt
Subscribe
06/14/12 18:52
Who says the Wednesday Files need to happen on a Wednesday? Not me! It may be Thursday, but here are my thoughts from yesterday. Sharing while sitting in the sunshine, still in my jammies, munching down on avocado pound cake is kind the best blogging situation...
Add to my recipe book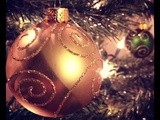 It's beginning to look a lot like Christmas
By A Clove of Garlic, A Pinch of Salt
Subscribe
12/15/11 03:29
(Decorating with our sister-in-law, Brittany. My brother/ her husband is spending his Christmas in Afghanistan this year, so there is a face definitely missing from this shot. Check back next Christmas to see our little family complete.) Like most of you,...
Add to my recipe book