Very Good Recipes of Spinach from A Seasonal Cook in Turkey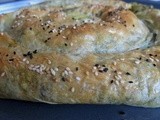 İspanaklı Peynirli Böreği - Spinach and Cheese Pastry Roll
By A Seasonal Cook in Turkey
04/11/13 10:15
There is a certain mystique about Turkish börek that we foreigners are acutely aware of. We like to eat them but we tend to think they're not for us: we hesitate to make them because we think we don't really know how. And of course that's true! We who haven't...
Add to my recipe book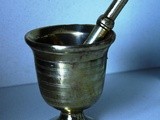 Anatolian Spinach with Currants and Pine Nuts/Anadolu Ispanak Ezmesi
By A Seasonal Cook in Turkey
03/06/13 20:15
I bought this years ago as a decoration never thinking I would one day be using it regularly in my own kitchen! These days my mortar and pestle are my best friends. Isn't that funny? I find I am more and more interested in spices and those fabulous little...
Add to my recipe book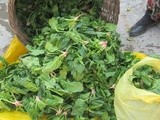 Yogurt Soup with Spinach/ İspanaklı Yoğurt Çorbası
By A Seasonal Cook in Turkey
03/27/12 22:24
At Ayvacık market on Friday - the vendor didn't want to appear in the photo but I told her - and showed her - her foot was there! that was ok. I loved her display. Here is a really Turkish soup that almost had TT weeping. You are making all these things...
Add to my recipe book