Very Good Recipes of Baked from Alessandra Zecchini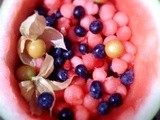 Two quick ideas: fruit pearls, and baked halloumi rolls
By Alessandra Zecchini
03/19/13 03:32
Quick post today, and two food ideas (ideas rather than recipes...) I make fruit salad with watermelon and blueberries quite often, I really like the colours together, and there is no need for sugar. This time I also had some Cape Gooseberries and some...
Add to my recipe book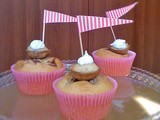 Walnut and Nutella (optional) cupcakes, plus little cupcakes baked in walnut shells
By Alessandra Zecchini
12/18/12 18:30
Did you ever play with walnut shells as a child? I spent many hours making little boats, and recently I have been dreaming about baking inside them... not very practical, I admit it, and difficult to eat, but absolutely adorable to look at!! Walnut and...
Add to my recipe book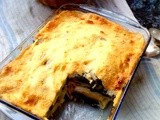 Easy silver beet baked pasta
By Alessandra Zecchini
06/15/12 02:00
Eating in: easy! Brrrrr it is so cold now! I am baking almost every day, so most of my dishes seem to end up in the oven. This spent most of its life on the stove though: first I washed two big bunches of silver beet and cook them. I boiled the white stalks...
Add to my recipe book