Very Good Recipes of Cheese from Alessandra Zecchini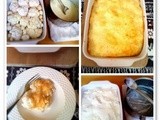 Cavolfiore al forno: do you like cauliflower cheese
By Alessandra Zecchini
11/14/13 04:04
When I was living in London, over 20 years ago now, every eatery I went to (unless it was some sort of hippy/alternative/macrobiotic/ethnic restaurant) would have two hot veggie choices: vegetarian lasagne and cauliflower cheese. I am not joking: that was...
Add to my recipe book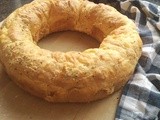 A big cheese scone ring
By Alessandra Zecchini
06/22/13 06:23
I was feeling like baking something savoury, like cheese scones, but instead of making individual ones (like you are supposed to do with scones) I felt like experimenting and I made a cheese scone ring, it was soft and delicious, especially when still warm...
Add to my recipe book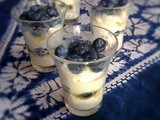 Fruit, cheese or dessert? Ricotta with blueberries and honey for Sweet New Zealand
By Alessandra Zecchini
01/18/13 00:43
This is a no-cook dessert that can be made in two minutes, and with three ingredients. Also, it can be served as fruit, or cheese! Place a spoon of creamy ricotta in a glass or verrine, add some blueberries and a little bit of honey. Repeat with a second...
Add to my recipe book