Very Good Recipes of Veggie from Alessandra Zecchini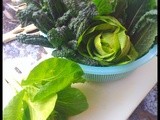 From my veggie garden
By Alessandra Zecchini
07/28/12 07:46
Mostly there is mud, but occasionally I can pick something! Cavolo nero still the main (although receding) crop, only one cabbage big enough to pick (and it was a miniature one!!!) and my last bock choy. But I can see more brassica trying not to drown like...
Add to my recipe book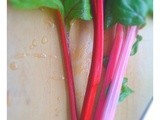 In my veggie garden now
By Alessandra Zecchini
12/02/11 09:16
Is it ok to just post some photos today??? I had so little time for gardening, so I just need to be proud of what manages to grow even without much intervention from my part :-). Rainbow Chard (plenty)Leeks and Carrots (still going) Caulifower (the last...
Add to my recipe book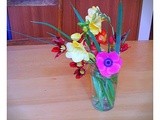 Flowers and veggies from my garden, and writing about living in Oratia
By Alessandra Zecchini
10/03/11 00:07
I love all colours but I am not the type of gardener who would structure a garden to have it 'colour coordinated'. Mostly I like to see trees (the most important thing in my 'kind of' garden, and colours pooping up amongst the tree, everywhere, all types,...
Add to my recipe book