Very Good Recipes of Algeria
There are 3 Algeria recipes on Very Good Recipes.
Do you like algeria recipes?

Click on the title of a recipe or the photo of a dish to read the full recipe on its author's blog.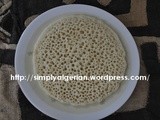 Baghrir….Algeria's Favorite pancakes
By Simply.... Algerian
06/03/12 16:28
Baghrir is an North African honeycomb-like pancake, very much appreciated in Algeria and Morroco. Both Algerians ans Morrocans like to serve these pancakes as an afternoon treat alongside butter and honey, sugar, olive oil…..etc…..but what I find interesting...
Add to my recipe book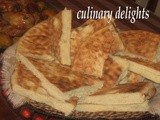 Kesra Matlou, Algeria's staple bread
By Simply.... Algerian
05/28/12 13:10
I come from a part of the world where bread occupies an important place and carries a mystic , sacred significance beyond its mere nutritional qualities, bread ( khoubz in arabic, Aghroum in Amazigh dialects ) symbolises Allah's sustenance ( rizk) and is...
Add to my recipe book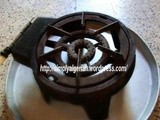 Breads of Algeria / Pains d'Algerie
By Simply.... Algerian
10/06/11 07:25
One of the main differences between North African and middle eastern cuisines lies in bread being the sole staple food for the former in contrast to bread and rice for the latter ( except for Lybia whose geography gives it the privilege of being a cross...
Add to my recipe book