Very Good Recipes of Almond and Oil
There are 3 Almond and Oil recipes on Very Good Recipes.
Do you like almond and oil recipes?

See all almond recipes or all oil recipes.
Click on the title of a recipe or the photo of a dish to read the full recipe on its author's blog.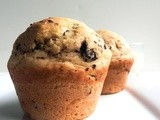 Olive Oil Muffins with Dark Chocolate Chips & Almonds and a recipe contest
By La Cucina Prima Donna
10/06/14 20:52
Ciao a tutti! I have some really exciting news… I'm a finalist in the Eggland's Best Your Best Recipe Contest, AGAIN!!! The last time I won my category, can you help me win again? Here's what you have to do… Please go to this link- http://www.egglandsbest.com/yourbestrecipe.aspx...
Add to my recipe book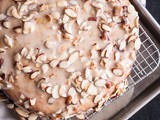 Almond Olive Oil Cake with Brown Butter Glaze
By BloggingOverThyme
04/25/14 12:15
I know this is totally off topic–and has absolutely nothing to do with cake (other than the fact that they are both soft, fluffy, and absolutely necessary in life)–but I bought a mattress yesterday! And by yesterday, I really mean today (because that is...
Add to my recipe book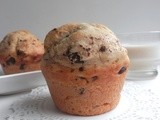 Olive Oil Muffins with Ghirardelli Dark Chocolate Chips and Almonds
By La Cucina Prima Donna
07/06/13 16:43
Ciao a tutti!! Mi dispiace for not posting for a few days, things have been pretty nuts because…droll roll…. I am so excited to officially announce that I will be attending cooking school in Florence in the fall!!!! I am beyond grateful and so, so excited...
Add to my recipe book