Very Good Recipes of India from BloggingOverThyme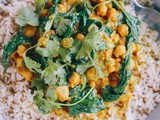 Braised Indian Chicken with Chickpeas and Spinach
By BloggingOverThyme
01/16/15 12:30
Let me preface this post by stating that today is my seventh full day on a cruise boat, and I've craving any and all Asian food (Indian, Japanese, Thai, etc.), so sharing today's recipe is particularly hard for me. I'm basically drooling on my keyboard...
Add to my recipe book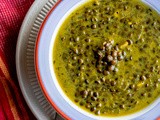 Green-Lentil Soup with Coconut Milk and Indian Spices
By BloggingOverThyme
10/17/14 12:15
Oh, lentil soup! One of my absolute favorites. All I need in the world is a good bowl of soup, and a crusty piece of bread. I could live on the stuff. I've talked about my love of lentil soup (and side of grilled cheese) before. My mom makes one of my favorite...
Add to my recipe book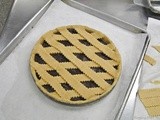 Day 39: Indian Day
By BloggingOverThyme
03/13/12 23:32
I lied… I thought pizza or homemade pasta day was my favorite in the program so far. And it might still win for "most fun" day, but yesterday was the most delicious. It was officially "Indian" Day in the kitchen. In all fairness, there have been many many...
Add to my recipe book