Very Good Recipes of Pasta from Bring back the bliss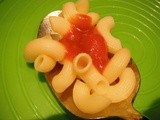 Heinz gluten free pasta and sauces
By Bring back the bliss
03/27/13 14:18
Another major player has brought out a range of gluten free products. I was sent samples of Heinz's new gluten free macaroni and two pasta sauces to test. For those of you yearning for the instant fix of spaghetti hoops in a tin, this is dry pasta you cook...
Add to my recipe book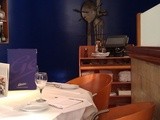 A delicious meal at Getti, - and why i won't order gf pizza or pasta
By Bring back the bliss
01/24/12 11:36
A quick trip to look at some furniture for the new flat - a desk that converts to a bed. Didn't order it, but did have a delicious meal at Getti, 42 Marylebone High St London. I ordered the cod with tomato and chili sauce with green beans. Usually when...
Add to my recipe book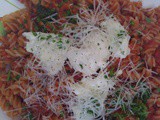 Ask pizza - gluten-free pasta available
By Bring back the bliss
08/23/11 19:39
I noticed on a Facebook page a conversation about ASK Pizza offering gluten free pasta. There was an interesting second post saying that they asked for gf food and were only allowed to have the pasta- not a salad or other naturally gf option. Nonetheless,...
Add to my recipe book