Very Good Recipes of Tarts from Cooking by Mirjana(Ruza123)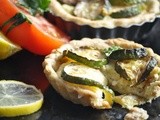 Slani tarts od sira i tikvica
By Cooking by Mirjana(Ruza123)
07/25/14 10:46
Mogu se praviti mali tart's ili jedan veliki,po zelji. Da bi napravili jednu ili drugu verziju ,potrebno je : tijesto: 2 salice brasna na vrh noza praska za pecivo 2 zlicice samljevenih sjemenki lana 170gr maslaca 1 jaje nadjev: 200gr feta sira(ovcji) 2...
Add to my recipe book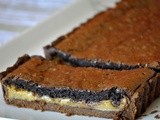 Cokoladno-karamelni tart
By Cooking by Mirjana(Ruza123)
09/02/12 09:39
Danas je Dan Oceva u australiji i djeca po obicaju treba da kupe poklon za oca.?! Sve to ide u komercijalne svrhe,no ,ne mogu se ja uvijek protuvrijeciti necem sto drugi radi...bilo kako bilo ,djeca su kupila i obradovala oca prema njihovim mogucnostima,a...
Add to my recipe book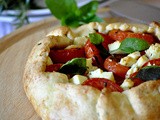 Slani Tart
By Cooking by Mirjana(Ruza123)
03/27/12 06:51
Tart s paradajzom i feta sirom tijesto 200gr brasna 110gr hladnog maslaca 4 zlice narendanog sira(cheder) 3 zlice hladne vode 1 zlica suhog origana U procesor staviti brasno,suhi origano,hladni na kockice izrezan maslac i pulsirati da se dobiju mrvice..polako...
Add to my recipe book