Very Good Recipes of Brown Sugar from Cooking with Barry & Meta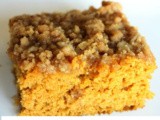 Pumpkin Snack or Coffee Cake with Brown Sugar-Pecan Glaze – 3 layers of autumn goodness
By Cooking with Barry & Meta
10/08/12 04:02
Fall is here so it's time for something made with pumpkin. This three-layer snack or coffee cake is exactly what I had in mind. I found a similar recipe online but have made a few adjustments including making my own basic yellow cake mix and pumpkin pie...
Add to my recipe book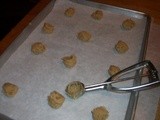 Adventures in Good Cooking Continues and Expands– Betty Cass' Brown Sugar Cookies
By Cooking with Barry & Meta
02/09/12 14:03
This recipe was included in both Duncan Hines original edition of Adventures in Good Eating and The Art of Carving in the Home and in The Dessert Cookbook. It was provided by Mrs. R.T. Cooksey of Madison, Wisconsin, Of course I had no idea who Mrs. Cooksey...
Add to my recipe book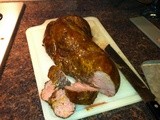 Beef Tenderloin with Mustard Brown Sugar Glaze
By Cooking with Barry & Meta
12/29/11 19:22
Debbie Meyer Gore's cookbook, Good Friends Great Tastes, is the source the beef tenderloin that my sister Marla prepared for Christmas Eve. Celebrating life, food and friendship, the book is a collection of both Debbie's recipes and those of her friends....
Add to my recipe book