Very Good Recipes of Ham from Cooking with Mel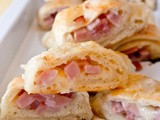 Ham & Cheese Pretzel Bites
By Cooking with Mel
06/14/12 16:18
Good Morning Foodies. I cannot believe it is Thursday already. The last couple months have been crazy, really crazy. First we found the perfect home, not we have had numerous meetings to deal with all that comes along with building said home, I was sick,...
Add to my recipe book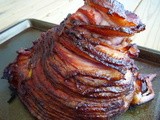 Smoked Sweet Ham
By Cooking with Mel
09/15/11 16:20
Good Morning Everybody! I have one hundred things running through my head this morning. Today is my fur baby's birthday, Pipsqueak, and I want this to be his best birthday yet. Since he became my fur baby almost four years ago our lives have been on the...
Add to my recipe book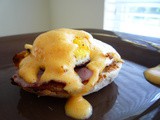 Eggs Benedict w/ Ham & Cheesy Hollandaise Sauce
By Cooking with Mel
08/24/11 17:11
Happy Wednesday Foodies! Well yesterday was quite the day, now wasn't it? What am I talking about? I am talking about the EARTHQUAKE! Helloooooo?! I spent most of the day inside, so it was surprising that the moment the ground began to shake I was standing...
Add to my recipe book