Very Good Recipes of Food from Crunchy Creamy Sweet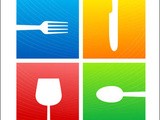 Food Stories Award
By Crunchy Creamy Sweet
Subscribe
05/29/12 21:42
Happy Tuesday! Or should I say Tue-nday! It's Tuesday but it soooo feeeels like Monday.... Today is about a thank you and an award. The BIG thank you goes to Kristina from Whipped, the cutest blog run by the cutest person ever! She just got a makeover and...
Add to my recipe book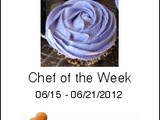 The Spring Shower of Awards and why i love being a food blogger
By Crunchy Creamy Sweet
Subscribe
03/27/12 17:06
This is a no-recipe post but a big THANK YOU post. I am truly humbled by the support and friendship I have with my fellow foodie bloggers. I said it before and I will say it again, the foodie bloggers are the most generous and supportive community I have...
Add to my recipe book