Very Good Recipes of Roasted from Crunchy Creamy Sweet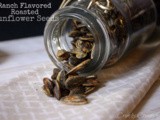 Ranch Flavored Roasted Sunflower Seeds
By Crunchy Creamy Sweet
06/14/12 18:05
Here is another manly treat. For all those father's who love sunflower seeds while cheering for their baseball team. My Hubby is a big fan of David's Ranch Roasted Sunflower Seeds. I buy them whenever I see them in our store. But there is only one in our...
Add to my recipe book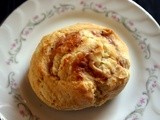 Sweet Rolls with Roasted Strawberries and Cream Cheese Filling
By Crunchy Creamy Sweet
04/06/12 18:06
I love to make special breakfasts for holidays. It gives you energy to enjoy the day and not just think when will the dinner be ready. Having three kids, I have a lot to get ready everyday - but on holidays there is just so much more. That's when the breakfast...
Add to my recipe book