Very Good Recipes of Garlic from Cuisine Delights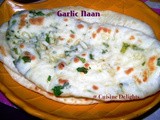 Garlic Naan
By Cuisine Delights
07/24/12 11:00
Naan is a leavened, oven-baked flatbread. Naan", a well-known name in Indian cooking, is a one kind of flatbread that is appreciated all around the world. Soft, tender and buttered, hot Tandoori Naan is a vital part of bread served in marriages. Naan can...
Add to my recipe book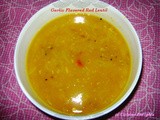 Masoor Dal (Garlic Flavored Red Lentil)
By Cuisine Delights
07/06/12 09:33
Masoor dal is simply, quick, healthy, light and a cmfort food. this is very good on the tummy especially if you have been ill and returning to normal food or if you want a light meal.For Bengalis, specially make this dal with roti and rice. Today I would...
Add to my recipe book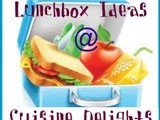 Spicy Garlic Chutney
By Cuisine Delights
04/04/12 09:13
This is a strong flavored chutney - very rustic taste. The garlic flavoured spicy chutney is sure to tingle your taste buds when served with any fried or grilled snack or starter. Ingredients : Method: Grind all the above ingredients(without adding water)...
Add to my recipe book