Very Good Recipes of Roasted from Culinary Collage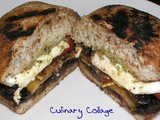 Roasted balsamic glazed vegetable & mozzeralla sandwich
By Culinary Collage
07/25/11 01:00
This sandwich is full of wonderful flavors and is a great addition to your summer bar-b-ques. Ingredients: olive oil 1 red bell pepper, cleaned and cut in half 1/2 Vidalia onion, sliced 1/4 inch thick 1 portabella mushroom, cut into 1/2 slices 1/2 zucchini,...
Add to my recipe book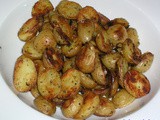 Garlic roasted fingerling potatoes
By Culinary Collage
02/20/11 20:21
This is one of my favorite side dishes to make because it's so quick and easy to make. Ingredients: 1 pound fingerling potatoes 2 tablespoons of olive oil 2 cloves of crushed garlic 2 teaspoons of Italian seasoning Directions: Preheat oven to 425 degrees....
Add to my recipe book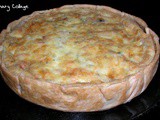 Roasted vegetable quiche
By Culinary Collage
09/26/10 21:43
I was never a big fan of eggs, but maybe it's because they always seemed so boring to me. Quiche has really changed my outlook. I've discovered so many different flavor combination's that taste great together and this is just one of them. Ingredients: 1/2...
Add to my recipe book