Very Good Recipes of Citrons from Diana's Cook Blog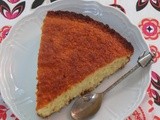 Cake à la noix de coco et au citron
By Diana's Cook Blog
01/23/13 09:56
Pour ce cake, j'ai voulu exploiter la combinaison entre l'arôme doux de la noix de coco et la fraîcheur du zeste de citron : un mariage de saveurs que j'affectionne particulièrement depuis un petit moment. Comme je le fais souvent, j'ai consulté plusieurs...
Add to my recipe book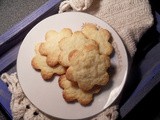 Biscuits au citron et à la noix de coco
By Diana's Cook Blog
01/20/12 16:53
Ce sont des biscuits sans œufs, sans lait et sans levure. Mais avec du gluten. Et de la noix de coco. Il faut bien qu'il y ait quelque chose de méchant dedans ! Sinon, qui va en vouloir…? En plus, ils ne sont ni trop sucrés, ni trop gras. Leur goût est...
Add to my recipe book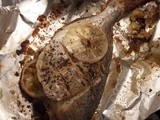 Daurade royale au citron en papillote
By Diana's Cook Blog
12/09/11 11:02
Toujours sous l'emprise des daurades, je récidive avec une recette toute simple mais savoureuse. La daurade royale se distingue de la dorade grise ou rose par la présence d'un croissant doré sur le front. Une feuille d'aluminium huilée. Du gros sel gris...
Add to my recipe book