Very Good Recipes of Apple Cake from Fabulicious Food!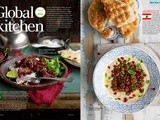 Polish Apple Cake – bbc Good Food Magazine
By Fabulicious Food!
12/20/13 00:00
It's almost time to wish you all a wonderful Christmas break. There are presents to wrap and people to see – we'll all be getting busy. Without doubt, I'm ending the year on a food writing high and this particular feature in BBC Good Food Magazine couldn't...
Add to my recipe book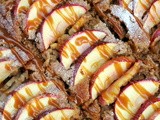 Perfect for Bonfire Night: Sarah's Spiced Toffee Apple Cake
By Fabulicious Food!
11/04/11 10:48
Thank you to everyone who left comments for myself and my sister Wanda on my first Blogoversary! Wanda was greatly encouraged and (I hope) enjoyed writing her first post and sharing her wonderful recipes from Italy. Today, I wanted to tell you about a cake...
Add to my recipe book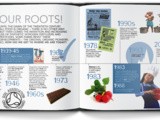 Review: Discover Organic, the 'Why i Love Organic' campaign and a yummy Toffee Apple Cake
By Fabulicious Food!
10/26/11 19:00
Whether or not we buy organic food seems to be a question capable of sparking huge debate. We know that organic food is better for us, but can we justify buying organic food when shopping bills are rising sharply? Is it a luxury to buy organic? Are most...
Add to my recipe book