Very Good Recipes of Tomato from feasting at home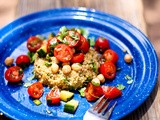 Quinoa Cakes with Tomato and Chickpea Relish
By feasting at home
06/01/12 19:53
This is hands-down one of my favorite recipes. I make it often, easily once a week because it's easy, fast, tasty and seriously healthy-- gluten free, vegan and very high in protein. If I...
Add to my recipe book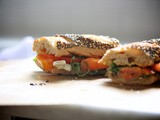 Heirloom Tomato Sandwich
By feasting at home
11/07/11 02:19
Most of us have very strong opinions about what constitutes the perfect sandwich. It is so personal, isn't it? What is your perfect sandwich? I would love to know. Here is my...
Add to my recipe book