Very Good Recipes of Cream from food and thrift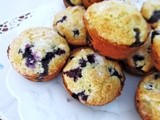 Sour Cream-Blueberry Muffins
By food and thrift
04/22/13 01:28
Hi everyone!...this may be my last post as far as uploading photos from my computer; is a total disaster! I made these muffins a couple months ago, and had no intention of posting it because these are just so ordinary, cute little yummy muffins that really...
Add to my recipe book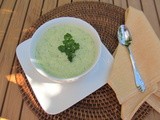 Cream of Broccoli Soup...for Wordless Wednesday
By food and thrift
10/24/12 18:05
Hello everyone, Welcome to Wordless Wednesday. Such a windy day here in S. Florida, with tropical storms brewing in the Atlantic, and we're getting all the strong winds, and storm, later! I made this comfy, homey, delicious Cream of Broccoli Soup while...
Add to my recipe book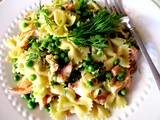 Farfalle Pasta with Cream, Salmon, and Peas
By food and thrift
03/16/12 05:36
I've been making this delicious pasta since the nineties but cannot remember the original source...I just know that it's absolutely divine! The only difference is, that I cut down on the butter and the heavy cream used in this dish to lighten it up a bit....
Add to my recipe book