Very Good Recipes of Food from food and thrift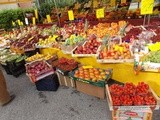 For the 'Love of Foods' in Italy
By food and thrift
06/28/13 22:24
I did not take a lot of photos of 'foods' ...simply, because the second week when I met up with my daughter. I was the official 'food photographer'...I became the 'annoying paparazzi, and tried to limit my food photos~ nothing like a casual morning walk...
Add to my recipe book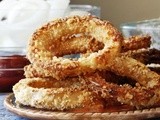 My Food Cravings...and a New Week
By food and thrift
05/29/12 17:48
The Big Red Bold Burger It's been exactly one week, since yesterday that I had to part from my sweet kitty, Prince...things have not been the same. I have been just in a state of "disbelief" that I actually made that decision to have his life ended, feeling...
Add to my recipe book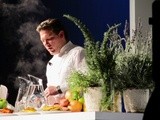 Alexia Foods Cooking Demo, and Gala Dinner
By food and thrift
11/16/11 17:05
When you are attending a Gala Dinner, just make sure it's actually a GALA! According to the Webster Dictionary, it is referred to, as: Festive Occasion, Celebration, Special Entertainment, and Showy...and that it was! Anything less than that would not have...
Add to my recipe book