Very Good Recipes of Food and Cheese
There are 3 Food and Cheese recipes on Very Good Recipes.
Do you like food and cheese recipes?

See all food recipes or all cheese recipes.
Click on the title of a recipe or the photo of a dish to read the full recipe on its author's blog.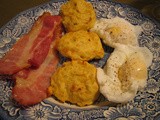 Traditional British Food: Sussex Potato and Cheese Cakes
By Lauren Hairston
12/31/12 19:08
Bacon, Sussex Potato and Cheese Cakes, Poached Eggs (I also served this with a green salad with walnut-balsamic vinaigrette.) Because Sussex Potato and Cheese Cakes are baked, they're really just cheesy, potato-y biscuits, not what you'd normally think...
Add to my recipe book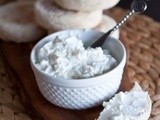 How To: Make Goat Cheese & a Food Photo Tip
By Domestic Fits
12/19/12 10:00
Let's skip right to the photography tip, shall we? I'm pretty excited about it. See this dish of homemade goat cheese, it's a little less than full: The best "filler" for a partially filled bowl is a potato. For several reasons. First, they're cheap and...
Add to my recipe book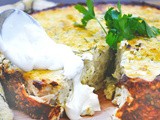 Cauliflower and Cheese Casserole. Healthy comfort food
By Gourmandelle Lifestyle Blog
10/06/12 14:21
This recipe was made by my mother. It was absolutely amazing! I'm not a cauliflower fan, I find it a bit tasteless..but this cauliflower casserole was just perfect! It goes perfectly with cheese and dill. So simple and delicious. Dear vegs or non-vegs..you...
Add to my recipe book