Very Good Recipes of Cookie from Foodiva's Kitchen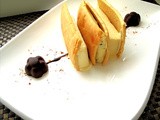 Vietnamese-Cajun Dessert - Vietnamese Mint and Lemongrass Ice Creams in Praline Cookies, with Chocolate Chili Truffles
By Foodiva's Kitchen
05/30/12 15:00
I'm pretty sure many of you did a double-take when you read my post title above. *What could she have been thinking?* No, I haven't completely lost my mind because this is the way I always think, especially when there is a cooking challenge involved. Our...
Add to my recipe book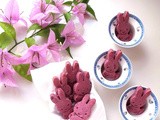 Purple Sweet Potatoes Bunny Cookies
By Foodiva's Kitchen
04/06/12 10:14
A smile appeared upon her face as if she'd taken it directly from her handbag and pinned it there. ~Loma Chandler I was torn between doing a French Fridays with Dorie post and one about these purple bunnies, and was still undecided at 3pm today, already...
Add to my recipe book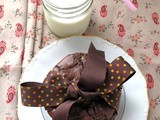 Crazy Cooking Challenge - Dark Chocolate and Mint Chip Cookies
By Foodiva's Kitchen
10/06/11 18:00
Think what a better world it would be if we all, the whole world, had cookies and milk about three o'clock every afternoon and then lay down on our blankets for a nap. ~ Barbara Jordan I've decided to give up my usual French Fridays routine to take part...
Add to my recipe book