Very Good Recipes of Frosting from Foodness Gracious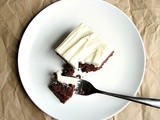 Chocolate Buttermilk Cake with Cream Cheese Frosting, Secret Recipe Club
By Foodness Gracious
03/19/12 17:00
I missed last months Secret Recipe Club and missed the camaraderie that rolls along with it. The club is huge and bloggers are assigned another blog to choose a recipe from but you don't know who has your blog until reveal day. Now it's March and I'm back...
Add to my recipe book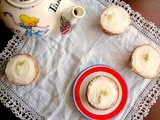 Mini Chamomile Cakes with Honey Frosting, Joy The Baker Cook Book Spotlight
By Foodness Gracious
02/25/12 08:48
It's eleven o'clock at night and I'm in a tiny cabin in the mountains of The San Bernardino Forest, Lake Arrowhead to be exact. A beautiful place to be writing my latest post for Joy The Baker's cook book soiree. Her orgy of amazing recipes include these...
Add to my recipe book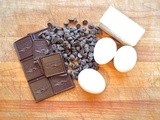 Chocolate Fudge Brownies with Buttercream Frosting, Cook Book Spotlight with Joy The Baker
By Foodness Gracious
02/12/12 09:00
I don't do many reviews but when one like this rolls around I don't need to be asked twice. I was lucky enough to be chosen to take part in a new cook book spot light for Joy Wilson, owner, operator and CEO of Joy The Baker. Some of you may remember the...
Add to my recipe book