Very Good Recipes of Soda from Foodness Gracious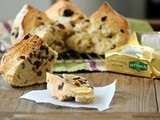 Irish Soda Bread
By Foodness Gracious
03/13/13 17:33
Let's talk soda bread. Are you the type of person who screams and cringes at soda bread recipes which are loaded with add-ins such as dried fruit, orange zest, cherries or chocolate chips? Traditional Irish soda bread is basically flour, baking soda, buttermilk,...
Add to my recipe book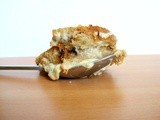 Irish Soda Bread Pudding
By Foodness Gracious
03/19/12 03:07
I wasn't sure if the title of this post should have been "Irish soda bread bread pudding" because that's exactly what it is, but who cares you just have to make it! Ideally I would liked to have posted this recipe before St Patrick's day, that way you could...
Add to my recipe book