Very Good Recipes of Bbq from Free Spirit Eater
Mini Inside Out Grilled Cheese w/ bbq Chicken, Bacon Fried Onions & Roasted Corn
By Free Spirit Eater
Subscribe
07/11/13 22:49
So I love grilled cheese. No seriously, I love grilling cheese. Okay, maybe not actually grilling it, but I love a good thick slab of queso de freir or white cheese for frying seared to a dark golden brown for a quick snack. So having the stoner mentality...
Add to my recipe book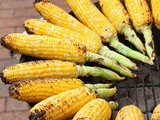 SeaPaddleNYC Finish Line Photos & bbq
By Free Spirit Eater
Subscribe
08/23/12 08:39
I realized I haven't updated my photography portfolio or shared any recent shots I have taken. The photos I share today are from last week, so they're still raw and not completely finished, but I was too excited and thought I'd share a sneak peek. Here...
Add to my recipe book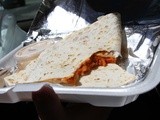 The Krave Food Truck: Korean bbq Done Right
By Free Spirit Eater
Subscribe
09/20/11 09:37
Food trucks have solidified themselves in history as the ultimate come back cuisine. As a child I innocently identified them with construction sites, the DMV and of course with tacos from a food truck parked underneath the noisiest corner in Queens underneath...
Add to my recipe book