Very Good Recipes of Blueberry from Free Spirit Eater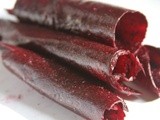 Strawberry, Blueberry & Pomegranate Fruit Leather
By Free Spirit Eater
02/08/12 16:56
Can you believe Valentine's day is right around the corner? Well time seems to fly by when you're having a great time right? First of all, I would like to thank EVERYONE who was so incredibly supportive of Tim and I through out our weight loss journey....
Add to my recipe book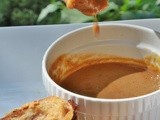 Waffled Oxtail Panini dipped in Natural Jus, Irish Scones & Blueberry Jam
By Free Spirit Eater
09/15/11 07:09
Happy weekend everyone! Time to relax, enjoy spending time with the family and make special recipes for labor day weekend. This week I have enjoyed fried wontons with homemade golden plum sauce, oxtail paninis dipped in natural jus, a traditional Irish...
Add to my recipe book