Very Good Recipes of Chip from Free Spirit Eater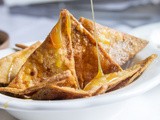 3 Ingredient Churro Chips
By Free Spirit Eater
07/12/13 23:17
Have you ever been to the fair, carnival or amusement park and longed for the day to be over just so you can have a warm, fresh baked churro? The difference between the prepackaged and fresh version is undeniable. So what to do when you've got the late...
Add to my recipe book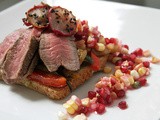 Steak & Squash Sandwich w/ Pomegranate Corn Relish & SpicySweet Radish Chips
By Free Spirit Eater
06/06/12 22:20
Today I have the pleasure of sharing with you a wonderful open faced sandwich that is not only packed with balsamic sauteed veggies, sliced beef and a pomegranate corn relish that is just to die for, but you get it all for just 112 calories! Enjoy with...
Add to my recipe book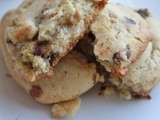 Caramelized Banana Chocolate Chip Cookies
By Free Spirit Eater
12/21/11 18:20
You came back! Thanks for tuning in even after my sudden disappearances here and there. Like many of you, I too am preparing for the holidays, shopping, wrapping, cleaning, planning etc. With all the fuss of making sure I wouldn't miss a person on my list,...
Add to my recipe book