Very Good Recipes of Quinoa from Free Spirit Eater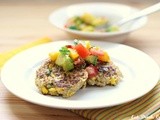 Quinoa Corn Cakes w/ Peach, Avocado & Tomato Salsa w/ Eat.Drink.Love
By Free Spirit Eater
Subscribe
08/17/12 07:30
Today, I have the pleasure of photographing my friend and trainer Ray as he crosses the finish line under the Brooklyn Bridge for the Sea Paddle NYC race to raise money for charities that enrich the lives of those affected by Autism. Photos of the event...
Add to my recipe book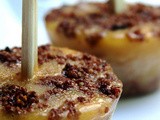 Crunchy Chocolate Quinoa Peach Pops
By Free Spirit Eater
Subscribe
06/27/12 22:14
Now that the sun is shining stronger, the days are getting longer and most kids are out of school only means one thing, Summer is here! An excuse to create frozen treats, sip margaritas by the pool and whip out my super soaker on unsuspecting family members...
Add to my recipe book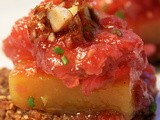 Mango Chai & Pomegranate Chive Gelees w/ Honey Poached Radish on Raspberry Quinoa Cakes (Vegan & Gluten Free)
By Free Spirit Eater
Subscribe
06/01/12 01:59
It's good to be home after an incredible trip to St. Lucia. I'd love to share more details about our trip but I'll save that for another post when the photos of waterfalls, creole cuisine, boat trips and "rum rides" have gone through a brief editing process....
Add to my recipe book