Very Good Recipes of Cheesecake from Frieda Loves Bread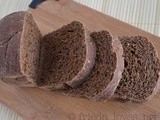 Outback/Cheesecake Factory Bread Copycat: Step-by-Step
By Frieda Loves Bread
03/05/12 20:00
Thanks to Pinterest, one of my most popular breads, is my Outback Copycat Bread. It is also similar to the Cheesecake Factory bread and to the Aspen Mills Squaw bread that is made locally. This bread is a soft, sweet, hearty whole wheat bread that has a...
Add to my recipe book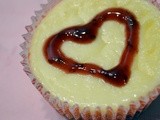 Mini White Chocolate Cheesecake & Baking Tip
By Frieda Loves Bread
02/09/12 14:00
I'm in love with all foods that are bite sized. Mini. It innocently started with Mint Brownie Bites. When I discovered this doughnut pan, I went on a mini doughnut binge. Chocolate Mini Doughnuts. Mini Powdered Sugar Dougnuts and Coconut Crunch Doughnuts....
Add to my recipe book