Very Good Recipes of Vinaigrette from From my kitchen with love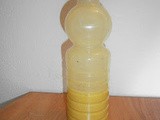 Vinaigrette sauce for your green salad
By From my kitchen with love
03/11/13 12:09
French Here is a recipe that is very simple, but very handy. And really, it tastes much better that what you can buy in a supermarket. The secret is basically a matter of 1) proportions 2) tastes Some people will prefer when it is stronger, with more or...
Add to my recipe book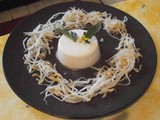 Cheese cream verrine with honey vinaigrette and bean sprouts (agar)
By From my kitchen with love
06/23/12 00:55
I had heard so much about agar that I wanted to try it. What is it? It's a white powder made with algae and is used as a gelatine. The result of the experiment: it is a bit hard to find all the ingredients, but you get really nice first courses. With the...
Add to my recipe book