Very Good Recipes of Garlic and Sweet
There are 3 Garlic and Sweet recipes on Very Good Recipes.
Do you like garlic and sweet recipes?

See all garlic recipes or all sweet recipes.
Click on the title of a recipe or the photo of a dish to read the full recipe on its author's blog.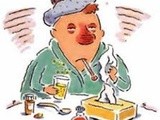 Garlic Sweet Potato Soup
By The Word Magician's Kitchen
03/02/14 17:30
Preparation: 15 min - Cooking: 30 min A pesky cold has been rockin' our house for over a week. It insinuated itself like a stink bug in the folds and fibers of our lives and still appears where it's not wanted. In another sense, it feels as though we've been carrying a baton for this sickly,...
Add to my recipe book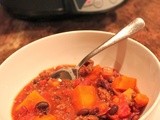 Crock Pot Sweet Potato Turkey (or Beef) Chili and Garlic Cheddar Beer Biscuits
By What is Baking in the Barbershop?!
01/26/14 18:47
Are you experiencing the same frigid winter temperatures that we're experiencing in Boston (aka Polar Vortex 2)? If so, this slow cooker chili is for you! Side note: as I just typed, "slow cooker," I actually typed "cookie" instead of cooker. Guess cookies...
Add to my recipe book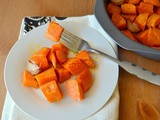 Roasted Sweet Potatoes with Garlic
By Three Bell Peppers
01/14/13 02:36
Ingredients: 1 Large Sweet Potato, skin peeled and cut into cubes 5 Garlic flakes 1tablespoon olive oil Salt to taste Method: Preheat oven to 400 degrees F In a bowl mix well sweet potato cubes, garlic flakes, salt and oil. Arrange them in baking dish and...
Add to my recipe book