Very Good Recipes of Fruit from Good Food Homemade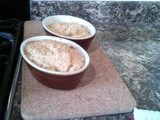 Fruit sponge pudding
By Good Food Homemade
09/18/11 17:40
I have a notebook which belonged to my Grandmother in which she used to write down her recipes. They were not exactly recipes in the way you and I would think of as recipes.They were simply a prompt for her and as she was a very good cook, she did not need...
Add to my recipe book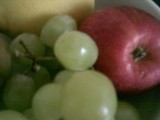 Fresh Fruit for fast weght loss
By Good Food Homemade
07/31/11 16:26
Eating well is essential for the health of the body as well as the health of the mind.Eating well is also important for those of us who want to lose weight quickly. Eating well is not difficult or expensive. It is simply a matter of habit. The easiest fast...
Add to my recipe book