Very Good Recipes of Herb and Egg
There are 3 Herb and Egg recipes on Very Good Recipes.
Do you like herb and egg recipes?

See all herb recipes or all egg recipes.
Click on the title of a recipe or the photo of a dish to read the full recipe on its author's blog.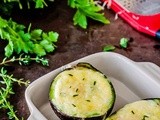 Avocado baked eggs with creme fraiche and herbs
By Delicieux
11/25/13 23:40
Preparation: 10 min - Cooking: 15 min If you're on Pinterest you would have seen, at some point, images of eggs baked in avocado. The idea intrigued me, but a simple mix of avocado and egg sounded, well, quite frankly, not that exciting to me. I also wasn't sure how I felt about cooked avocado,...
Add to my recipe book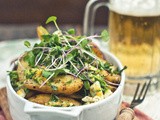 To Mayo or Not to Mayo [Roasted Onion & Fingerling Potato Salad with Chopped-Egg and Herb Dressing]
By The Gouda Life
06/11/13 23:02
I love mayonnaise. You'll never, ever hear me say otherwise. While the thick, goopy glop that makes some people (many of my friends and boyfriend included) cringe, I happily sop it up with whatever starchy item is within reach. I grew up on it, and it reminds...
Add to my recipe book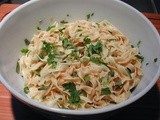 Egg Noodles with Lemon & Fresh Herbs
By The Iowa Housewife
01/22/13 08:00
The recipe from Fine cooking's Comfort Food for Egg Noodles with Lemon & Fresh herbs is a great side dish. I served it with the chicken with garlic and black olives also from this issue of the magazine. This is a recipe that I will use often. When the herbs...
Add to my recipe book