Very Good Recipes of Panini from hugs & cookies xoxo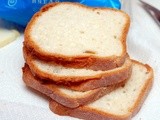 Gluten free paninis on udi's amazing bread
By hugs & cookies xoxo
01/25/13 22:59
If you are gluten free or love someone who is gluten free, then this bread is a must!!!!! absolutely amazing bread!!! build your panini however you like! i used turkey, shredded italian cheeses, thick honey mustard, red onion & spinach. was wishing i had...
Add to my recipe book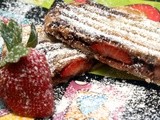 Paninis that will rock your world & make you smile
By hugs & cookies xoxo
04/15/12 14:19
never have i met a panini that has rocked my world like this one!!! and changed it only in the most delicious of ways!!! i first saw it pictured on recipe boy and knew i hadddddd to have it!!!! below, i made two variations. one using nutella and strawberries...
Add to my recipe book