Very Good Recipes of Spices from I just want to eat!I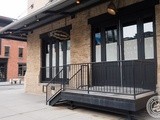 Restaurant Week: Spice Market
By I just want to eat!I
03/01/14 06:00
For my last Restaurant Week review, we decided to go to Spice Market for lunch. Located in the trendy Meatpacking District, this place is amazing! Well, its owner, Jean-Georges Vongerichten (Jean-Georges, Jojo, The Mercer Kitchen...), is no stranger to...
Add to my recipe book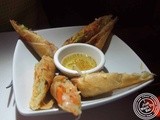 Spice, Thai restaurant in nyc, New York
By I just want to eat!I
06/30/13 06:00
I have to admit that I did not know what to expect from Spice, a restaurant chain, that serves Thai food. We went to their located close to Union Square. For sure, this is not like your typical Thai restaurant: the atmosphere is more the one of a club than...
Add to my recipe book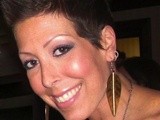 Urban Spice - Indian buffet in Iselin, New Jersey
By I just want to eat!I
02/15/12 11:58
This week, with my colleagues, we decided to eat at Urban Spice, an Indian restaurant located in Iselin. We went there few times and my friends of Indian origin consider it very good. We always go for their lunch buffet: good price and good food! The restaurant...
Add to my recipe book