Very Good Recipes of Pear from I Love. I Cook. I Bake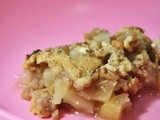 Bake Along #26 - Apple & Pear Maple Walnuts Crumble
By I Love. I Cook. I Bake
06/16/12 17:04
I am allright now, thank God my gastric attack was not so serious, even though I still have to be extra careful on the amount of food I take each time, a little bit too much or too late will bring back the nightmare again wew... Thanks for the concerns...
Add to my recipe book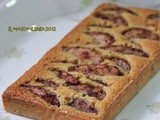 Thb #4 Pear Almond Cake
By I Love. I Cook. I Bake
06/09/12 17:02
Baked this cake this afternoon, and really, it's a great dessert if only I changed the suggested almond extract to vanilla instead I poured almond extract to the batter when I realized that I and also the whole family do not fancy the fragrance of almond...
Add to my recipe book