Very Good Recipes of Grilled from Irish Food Guide Blog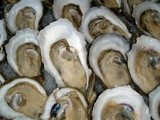 Grilled Oysters with a Bacon & Blue Cheese Crumb
By Irish Food Guide Blog
09/26/11 14:25
I love September. It's the time of year that the Mother Nature presents her bounty! Apples, blackberries, cabbages, chillies, damsons, elderberries, juniper berries, kale, wild mushrooms, pears, peppers, pumpkins, sweetcorn, red grouse, goose, crayfish,...
Add to my recipe book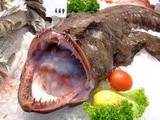 Grilled Lobster & Monkfish with Brucheen Potatoes
By Irish Food Guide Blog
08/08/11 15:08
Lobster is one of the Kings of the Sea. Traditionally it has been seen as a top-priced item on menus, but as tastes and trends in Ireland change, lobster is becoming more affordable for customers. Many places are now offering tasty lobster dishes for under...
Add to my recipe book