Very Good Recipes of Vegan from It all tastes Greek to me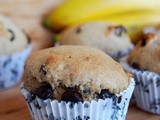 Vegan Chocolate Chip Banana Muffins
By It all tastes Greek to me
01/28/13 17:05
Last week it was too cold here in Toronto. It's my second winter here and it's colder and snowier than the last one. It was bad for 3 days I think. -15 Celsius 5 Fahrenheit.. So you know, it's nice to stay inside and enjoy the warmth, watching the snow...
Add to my recipe book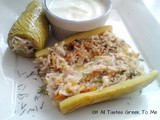 Stuffed Zucchinis with Rice and Mushrooms served with Yogurt (Vegan version)
By It all tastes Greek to me
06/25/12 18:18
First of all I want to apologize for the picture, it was taken by my mobile phone :) This is a dish inspired from a traditional one, in which usually the zucchinis are stuffed with rice, ground beef and they are served with the classic Greek Egg and Lemon...
Add to my recipe book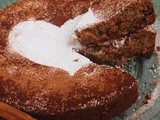 Vegan Cinnamon - Orange Cake
By It all tastes Greek to me
03/08/12 16:46
Hello there friends, so here we are at last, on the first month of the desirable Spring! Today I have a vegan but so delicious recipe for you, traditionally Greeks are making this "pie" during the season of lent. Its simple and I'm sure that you're going...
Add to my recipe book