Very Good Recipes of Cheese from It's Easy Being Vegan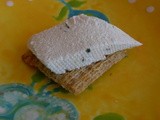 Kite Hill Cheese: Save Your Money and Make Your Own
By It's Easy Being Vegan
Subscribe
09/06/13 22:29
Yesterday I finally got my hands on some Kite Hill vegan cheese. It's been getting rave reviews, so I wanted to try it — no matter the cost. It's been called a "game changer" but I disagree. At $13.99 for six ounces, I was expecting a spectacular and delicious...
Add to my recipe book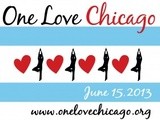 Yes, You Can Give Up Cheese. You Really, Really Can
By It's Easy Being Vegan
Subscribe
04/01/13 14:07
It's Easy Being Vegan Step-by-Step Step 22: The End of Cheese as You Know it Remove dairy products from your diet. Another step-by-step action is to remove one type at a time, i.e. sour cream, cream cheese, yogurt, cheese, etc. Giving up cheese is not as...
Add to my recipe book