Very Good Recipes of Buffet from It's In There....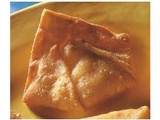 A few savory Chinese treats at Double Dragon Buffet
By It's In There....
Subscribe
06/15/11 17:26
This will probably be a short blog but I thought since I mentioned Double Dragon Buffet in my last post I should probably give them their own review. Now I am not much of a true fan there but I do sometimes crave a few things from there and I will run in...
Add to my recipe book