Very Good Recipes of Proja from ...Ja u kuhinji...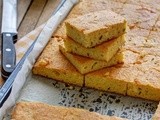 Proja sa kajmakom
By ...Ja u kuhinji...
10/14/13 07:14
Već imam par receptića za proju (1,2,3) ali onu tanku, "siromašnu", hrskavu... jako je volimo i često pravimo. Ipak ponekad se uželimo i ove mekane, deblje, "bogatije"... Klasika nema šta ali neka se nađe... Možda je dodatak vlašca mala "egzotika" u svemu...
Add to my recipe book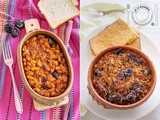 Ppp - prebranac, podvarak i proja
By ...Ja u kuhinji...
03/15/12 07:14
Pošto sam već ostavila recept za "tradicionalnu" ili "običnu" gibanicu rešila sam da na blog ubacim i neka druga prilično "tradicionalna" jela na možda malo drugačiji način. Samo pre nego što krenem da vam kažem da ako volite "naopake" stvari obavezno svratite...
Add to my recipe book