Very Good Recipes of Orange from Juanita's Cocina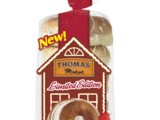 Cranberry Orange Pecan Spread ~ It's Fall, y'all
By Juanita's Cocina
Subscribe
11/04/13 12:00
So, yesterday it became official. No, not the time change. It's fall, y'all. And I know this because we had to turn on the heat for the first time. Yeah, last week = air conditioning. This week = icicles hanging off of the dining room chandelier. I awoke...
Add to my recipe book
Curried Sweet Potato Salad with Cranberries and Pecans ~ All Things Orange #SundaySupper
By Juanita's Cocina
Subscribe
10/07/12 13:00
Today is a VERY special day. Not only is it Day #1 of Halloween Week 2012 here in the Cocina, but it's #SundaySupper day! Today's #SundaySupper is being hosted by my sweet friend Pam of The Meltaways. Pam has great taste. One of her favorite colors must...
Add to my recipe book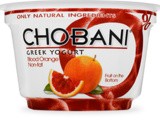 Giveaway Closed!*** Blood Orange Yogurt Panna Cotta ~ Plus a @Chobani #Giveaway
By Juanita's Cocina
Subscribe
07/03/12 12:00
Today is my birthday. Okay, not my actual birth day birthday. It's the 6 month birthday of Juanita's Cocina. So, please join me in a loud and exhuberent version of "Happy Birthday"…sung in a round…sopranos carry us in! Aaaand a one, and a two, and a…"Happy...
Add to my recipe book