Very Good Recipes of Steamed from Junglefrog Cooking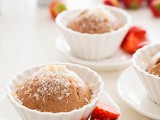 Steamed cinnamon rice cakes
By Junglefrog Cooking
09/28/12 09:00
Note to self; need to buy a bigger steamer… Note two to self; need to use common sense when putting something in my small steamer… It all started out so well this afternoon. I was going to make steamed rice cakes, a lovely tuna salad (will follow later)...
Add to my recipe book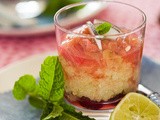 Steamed quinoa dessert with rhubarb and an accident
By Junglefrog Cooking
05/02/12 16:41
I drive a lot. Part of my job is going from one location to the next either in Europe or in Holland. Well mostly in Holland really, but once or twice every so many years I also have to drive to Germany, France or similar places. I love driving, I'm comfortable...
Add to my recipe book