Very Good Recipes of Sweets from kranthi's kitchen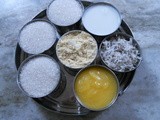 7 cups sweet
By kranthi's kitchen
10/12/11 08:33
7cup sweet,sounds crazy...when i heard about this,this came to my mind. But sounds very interesting.This recipe was told by my athama.She made it when we went to hometown. When i tasted this,i thought i must try this when i go back. so,here is the time...
Add to my recipe book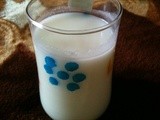 Sweet lassi
By kranthi's kitchen
08/24/11 09:50
Lassi...ummmm. this is my favourite from my childhood. whenever i go out with my dad i ask him to get lassi for me. this is the tastiest drink which i would like to have anytime.Today i made it in my kitchen,wow it turned out so good in taste. here is the...
Add to my recipe book