Very Good Recipes of Sugar from Living the Gourmet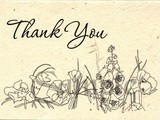 Featured on a'lil Country Sugar
By Living the Gourmet
10/18/12 18:02
I was so happy to received a comment from Angie of A'lil Country Sugar that she had featured my Sunday Style Tomato Sauce with Pork!!! Please take the time to visit my friend, Angie and her beautiful blog HERE! Thank you, Angie! With love, Catherine xo...
Add to my recipe book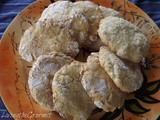 ~ Fresh Lemon-Basil Sugar Cookies ~
By Living the Gourmet
07/27/12 01:09
Ingredients: 2 cups all-purpose flour – sifted 1 cup confectioner's sugar 4 tablespoons butter Juice of l lemon Zest of 1 lemon 3 egg whites Healthy handful of fresh basil 1 ¼ tsp. baking powder In a bowl sift together the flour and baking powder. In a...
Add to my recipe book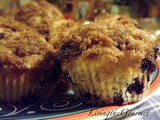 Brown Sugar Crumb Topping Blueberry Muffins
By Living the Gourmet
03/22/12 04:02
Ingredients: 1¾ cups flour – sifted ¼ cup sugar 1 tablespoon baking powder 2 eggs 3 tablespoon butter ¾ cup sour milk – (add 1 tbs. vinegar to milk and let sit for 15 minutes) 1 cup frozen blueberries lightly floured Topping: ¼ cup brown sugar 3 tablespoons...
Add to my recipe book