Very Good Recipes of Salad from Make lemonade and more!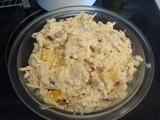 Chicken Salad
By Make lemonade and more!
05/17/13 06:53
I am funny when it comes to chicken salad. I don't like it when you aren't sure what's in it.... and I really don't like grapes and nuts and all that in my Chicken salad. I will eat it if I'm served it like that but I like a more savory salad I guess. I...
Add to my recipe book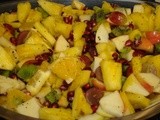 Christmas Fruit Salad
By Make lemonade and more!
12/28/11 15:45
This is a fruit salad that I put together for Christmas morning. It's tradition to go to my parents house along with 2 of my brothers that live close and we have a big family breakfast on Christmas morning. I usually make this salad, and scones, and we...
Add to my recipe book