Very Good Recipes of Milk from My Culinary Adventures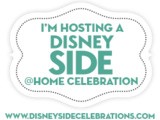 Milk Unleashed for the holidays
By My Culinary Adventures
02/01/14 08:09
Did you know that kids burn about half the calories in winter as they do in the summer ? It's hard to maintain our normal activity schedule in this snowy weather. Moreover, with the holiday season here, it is easy to overindulge in unhealthy snacks if we...
Add to my recipe book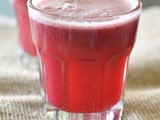 Milk Unleashed Giveaway
By My Culinary Adventures
01/19/13 03:26
As a mom of two little ones I am always looking for healthy and convenient snack options , especially for lunchboxes and for times when we are away from home. So, when I received an offer from Milk Unleashed to try a variety pack of shelf stable milk and...
Add to my recipe book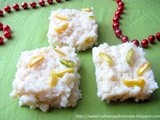 Microwave Kalakand (Indian Milk Fudge/Barfi)
By My Culinary Adventures
06/19/12 05:58
I love desi mithais/halwas but when it comes to making them I rarely have the time or patience to stand in front of the stove and slog for hours to even come close to the high benchmarks set by our mothers and grandmothers. I seriously wonder sometimes...
Add to my recipe book